How NHS trusts can plan for the next supply pinch points
NHS Trusts should leverage technology platforms to improve stock visibility and get ahead of the supply chain backlog.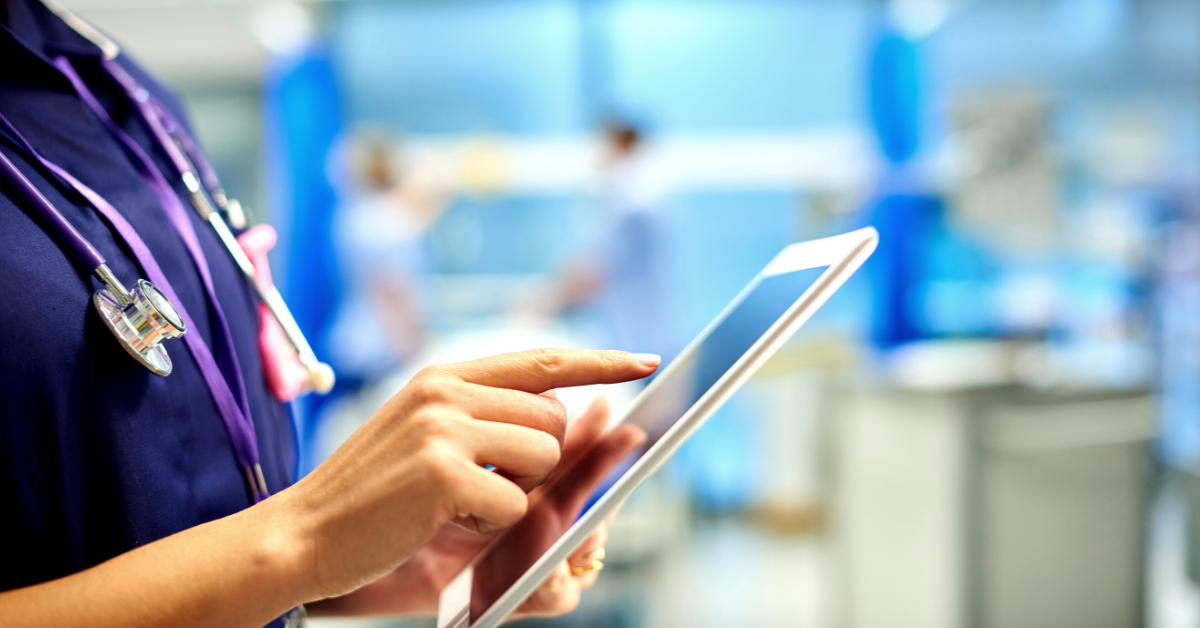 As we start to see light at the end of the tunnel from the COVID crisis, and the threat of hospitals being overwhelmed begins to recede, the NHS will start to turn its attentions to the large backlog of many routine, smaller treatments and procedures that were put on hold through the pandemic. The problem is that there could well be a supply chain pinch of the products needed to conduct those treatments amongst NHS trusts.
As demand fell for those products during the pandemic the manufacturers focussed their attentions on manufacturing PPE instead and / or stopped supplying those other products altogether. Indeed, Smith & Nephew, the medical equipment provider, recently reported that it saw far less demand for its knee and hip replacement, sports medicine and ear-nose-and-throat product lines, as health providers pushed non-urgent surgeries down the waiting list.
It is very difficult for hospitals to predict when they can go back to performing those more routine treatments, and so equally challenging to forecast what products are needed at what time. Similarly, the manufacturers, unsure of the incoming demand for their products, are faced with the dilemma of how much stock they should be building up and manufacturing. They will need as much notice as possible to know what demand is coming so they can start switching their production lines back on.
Against this backdrop, the best way for NHS procurement teams to plan ahead is to use technology platforms that can accurately forecast demand and share real time data with suppliers.
The scale of the backlog
We are starting to see the full effects of the pandemic on the wider healthcare system. In November, NHS statistics showed the number of patients awaiting routine treatment hit a record high of 4.46 million, with some estimating it could hit 10 million by April. The vast majority of these procedures are small and make up the so-called "long tail" of the NHS. Indeed, many routine check-ups and tests have been put on the back burner by patients themselves as they were too afraid to visit hospitals.
This is reflected in the fall in elective procedures performed by NHS Trusts between last March and November which almost halved year on year. Researchers have estimated 28 million operations worldwide were cancelled during the first 12-week peak of disruption alone. Experts have suggested operations will not return to normal levels until 2022, with hospitals likely to keep beds free for lingering Coronavirus patients and a resurgence of the flu once lockdowns are lifted.
Other data also showed that over two million people are waiting for surgical care. There are also concerns that serious diseases, such as cancer and heart disease, are currently going unidentified in many people. This, in turn, could add to the pressures facing the NHS as it will lead to more urgent treatments and longer-term care.
All of this has ramifications for the NHS supply chain and we need to understand how quickly equipment providers can switch production lines back on to create the products needed.
Technology can provide the answers
Global supply chains faced massive disruption through the pandemic but those that have successfully weathered the storm had agile and flexible supply chains in place, and technological solutions to match. As a business that specialises in supply chain visibility and connectivity, Virtualstock has seen first-hand the positive difference that technology can make.
Our Edge4Health platform – a healthcare marketplace for NHS Trusts – enables access to millions of products from thousands of different suppliers. It is particularly valuable for Trusts who need their orders fulfilled at pace, in a managed, controlled, and compliant way.
It's a change in process for many Trusts, who have historically managed their own supplier catalogues, but this was a labour intensive, administration-heavy approach which meant they trimmed down the number of suppliers they worked with to save time. Consequently, they only had access to a small number of suppliers and a reduced availability of equipment. But by having new procurement platforms in place that can handle data from multiple suppliers they can work seamlessly with many more suppliers. Such platforms also give them complete control and visibility over information, inventory levels, order statuses and tracking details in a central location. In turn, they will be able to better understand supply constraints, forecast demand and onboard suppliers.
Like most industries, COVID-19 has upended and disrupted the traditional ways of working for procurement professionals. In parallel, digital technology has come to the fore and has helped to relieve and solve the problems faced. Procurement chiefs in the NHS have made great strides in the face of adversity, and technology can only help with the challenges that are yet to come.
https://www.med-technews.com/medtech-insights/latest-medtech-insights/how-nhs-procurement-chiefs-can-plan-for-the-next-supply-pinc/