Can NHS trusts benefit from the UK retailers' long journey of procurement technology discovery?
The Health Service has the biggest purchasing power in the UK but the challenge facing NHS trusts to harness and leverage this spend effectively is widely recognised. Similar challenges face grocery retailers; large organisations with complex supply chains, multiple touch-points and millions of customers creating fluctuating demand.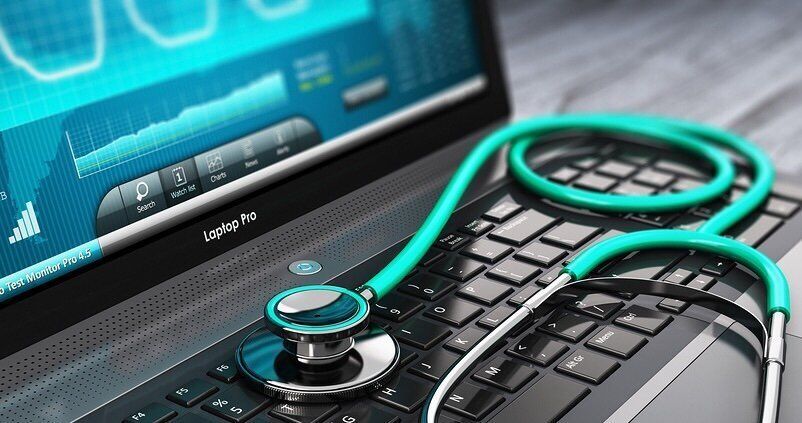 The Health Service has the biggest purchasing power in the UK but the challenge facing NHS trusts to harness and leverage this spend effectively is widely recognised. Similar challenges face grocery retailers; large organisations with complex supply chains, multiple touch-points and millions of customers creating fluctuating demand. Of course, patients are not commodities and should never be treated as such. But are there lessons to be learnt from the retail sectors' experiences as they seek to meet consumer demand and leverage both their direct and indirect spend?
The Retail Experience
40 years ago, grocery retailers took up an ambitious challenge. To use new barcoding technology to create a data trail from supplier to consumer which allowed them to better understand their supply chains, markets and customers. Through this data insight, retailers were able to create efficiencies and improve their service to customers. These days retailers rely heavily on data capture and analysis to improve their customers' experience and manage demand effectively.
A recent McKinsey report suggests that retailers continue to face huge challenges in terms of lack of spend visibility, fragmented ownership and a siloed approach to indirect spending. Indirect procurement teams still tend to focus on price negotiations rather than taking a more strategic view of how to optimise what, and how, products and services are bought.
Today the NHS faces many of these same issues, including wide variations in suppliers, products, processes and systems being used across trusts. What can they learn from the retailer experience?
Indirect Spend Opportunities
The McKinsey report identifies that retailers still have significant scope for further improvement, especially in the procurement of indirect, or not-for-resale (NFR) products and services. The report suggests that visionary retailers who adopt a new approach to indirect spend are achieving impressive results – up to 10-20% off their annual indirect spend and a fifteen-fold return on the cost of their NFR sourcing teams. They are achieving these impressive stats, the report suggests, through leveraging three new ways of working:
Cross-functional approach – involving stakeholders other than just procurement teams, from inside and outside their business, helps to influence and improve how an organisation buys, as well as what it buys.
Use of digital & analytical tools – todays procurement tools can help to provide spend visibility, consumer insight and spend control such as 'procure to pay', all of which can help to optimise budgets and increase efficiencies.
Stronger supplier collaboration – visionary retailers are forging closer relations with their NFR suppliers. Working with suppliers, who know them best, can help to improve product quality, service delivery and reduce admin for sourcing teams.
Data Driven Processes
The Carter Report identifies potential for up to £1bn in savings across the NHS, but the question is how to unlock these saving in the real world? A reduction in product variance is a good place to start; in the retail sector this led directly to increased efficiencies through better leveraged spend. The wide variation of product name and price paid across the NHS is well-known. Retail-based systems which include an image help user identify the correct product when placing orders, and if a product is offered by more than one supplier the system can rank them in price order, similar to Amazon. All this can help staff to make the right purchasing decision and maximise trusts' spending power.
An increase in automation also helped retailers to reduce waste. For example, using technology to collect data reliably so the system can analyse and re-order products automatically, based on the data it has collected. For the NHS, the implementation of GS1 barcode technology is critically important and a major step in the right direction. Rather than relying on skilled clinical staff to manually order products they are using, inventory management technology can be used in conjunction with P2P platforms, such as TheEdge4Health, to automate the capture of vital data and manage stock more accurately and efficiently. Real-time sight of stock levels allows orders to be placed only when they are needed, saving time and helping to eradicate stock-piling. It also reduces waste and stock obsolescence, still a significant problem in many NHS trusts.
As retail assistants scan product codes on the shelves, so can NHS staff simply scan products, patient wristbands, & locations in order to track, record and analyse every milestone of the patient journey and the assoctiated costs.
Product categorisation & expertise
Predictive analytics held within retail procurement platforms can help to forecast and manage future demand effectively. Product categorisation is now considered a basic feature of platforms such as The Edge4Health, but it was not always a given. First adopted by retailers, this more strategic approach to procurement has proved very beneficial over the years, in terms of building category-specific expertise which can help to drive more savings as procurement teams gain better insight into discrete spend areas and supplier groups.
Tapping into internal and external category experts can be extremely effective, according to McKinsey's research. For example, a leading grocery retailer identified a refrigeration expert amongst its project managers and brought him into a team tasked with reducing the life-cycle costs of refrigeration, heating and cooling assets by 30% in two years. The team achieved the goal within six months, saving the retailer more than $600,000 a year.
Setting Intelligent Targets
The McKinsey report also identifies the importance of organisations presenting a clear case for change and setting ambitious but not unachievable targets founded in detailed data diagnostics rather than a simple 'slash and burn' approach. Leading retailers ensure key stakeholders connect to a new procurement approach in a personal way by helping individuals to understand why savings are needed and what they will be used for. Re-investment at a local level can be a powerful incentive for stakeholders to get on board with the program.
Adopting Best Practice
The NHS is not a retailer, but there is an opportunity to learn lessons from the systems, processes, data and capabilities of high-performing businesses such as Tesco and Sainsbury's.
These retailers have made huge investments in fine-tuning their procurement models to help them remain competitive on price and optimise stock levels. The NHS can benefit from this investment by adopting retail best practice in their own procurement processes. There is huge potential for trusts to release significant savings through the process and price efficiencies that a retail-based procurement model can deliver.
UK retailers have worked hard and invested a lot to ensure their procurement processes and procedures are as streamlined and efficient as possible. Healthcare organisations now have a great opportunity to benefit from all those years of hard work, investment and experience through the adoption of retail technology and best practice procedures.
The full McKinsey report can be found here.